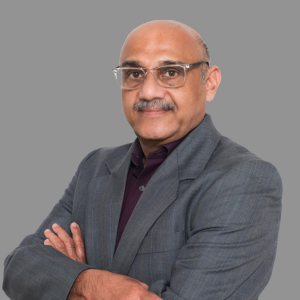 Balu Varghese
Senior Vice President - Service Delivery
With 35 years of experience, Balu Varghese started his career in shipbuilding yards before transitioning
to the field of IT. Balu, who previously served as the CEO of Cassia Enterprises, was also Vice President
of Service Delivery at IBS Software Services and has led the implementation of software products for
Fortune 500 companies at many locations. His domain expertise lies in Retail, Travel, Transportation
and Logistics.
A Naval Architect by qualification, he completed his BTech from Cochin University in 1983.
He holds an MTech and a Doctor of Philosophy (Ph.D.) degree in Structural Engineering -
Ship Structures from Hiroshima University.
During his free time, he enjoys cooking, reading fiction and watching movies.