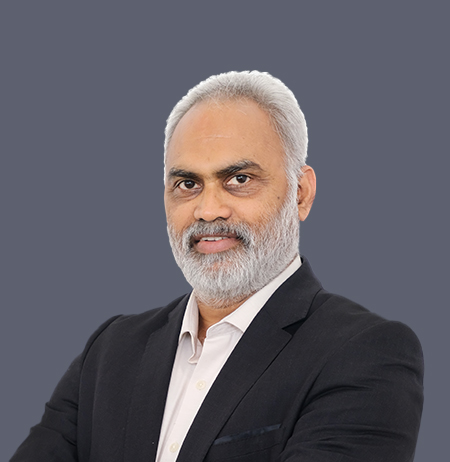 Binu Jacob
CEO & MD
A classically trained singer, sustainability enthusiast, and explorer of uncharted locations on the world map, Binu Jacob – Managing Director and Chief Executive Officer at Experion Technologies – makes wearing many hats look effortless.
Binu is a visionary with a proven track record for driving growth over his 30 years of professional experience. He has a Master's in Management and Systems from IIT Delhi and an Engineering degree in Applied Electronics and Instrumentation from the College of Engineering, Trivandrum. He is also a former Secretary and Board Member of the Group of Technology Companies (GTech) - the industry body of Information Technology (IT) and Business Process Management (BPM) organizations in Kerala.
Apart from his responsibilities at Experion, the artist in him is currently crafting his masterpiece – an ecovillage for minimalistic living that brings together his vision for the environment, sustainability, community living, and agriculture, bringing together like-minded friends.