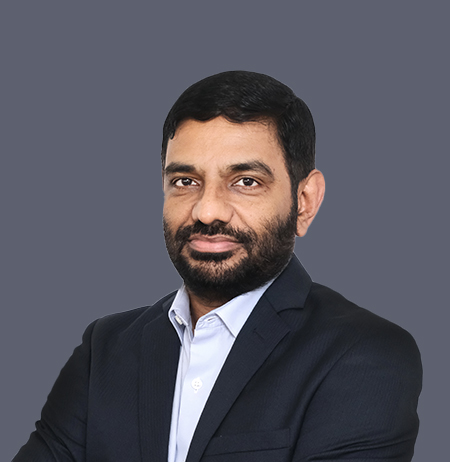 Jaimy Thomas
Co - founder & Director – Service Delivery
Mr. Jaimy Thomas has rich professional experience of over 30 years in the software engineering, instrumentation, and heavy engineering domains.
Jaimy moved to Experion with its co-founders and has since taken up handling the entire gamut of Service Delivery Operations. He has dealt with the end-to-end delivery of projects of all forms and sizes for companies as varied as Fortune 500 giants to day-old start-ups. He is known as a man of few words with incredible attention to detail. A business leader who constantly advocates the value of objective thinking and logical analysis, he believes his teams speak for themselves with their engineering competence.
As an avid runner, Jaimy has participated in over 30 marathons in different countries.
A top performer in his professional journey and academics, Jaimy holds a Bachelor of Technology Degree in Applied Electronics and Instrumentation from the College of Engineering, Trivandrum.