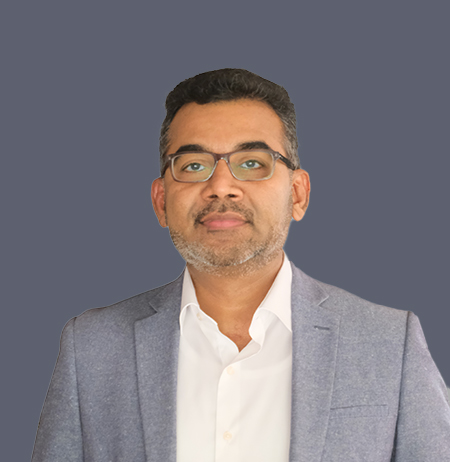 Satheesh Baskaran
Vice President, Australia Region
Satheesh Baskaran is a business management professional with 17 years of experience working with IT products & services companies. Starting his career in the Analytical and Test & Measurement industry, Satheesh has handled Product Management & Sales functions.
In his current role, Satheesh heads Australia & New Zealand region operations for Experion technologies, undertaking sales & business development activities & managing key accounts in the region. He is responsible for planning and achieving the business objectives for the region by nurturing & growing focus accounts, partner engagement, and identifying models for business growth. Satheesh has contributed significantly to growing the region with a focus on key verticals and acquiring regional enterprise accounts, managing 'C' level expectations, and aligning offerings to help them achieve their KPIs.
Satheesh is a postgraduate in Physics with an MBA in Marketing from Madurai Kamaraj University.