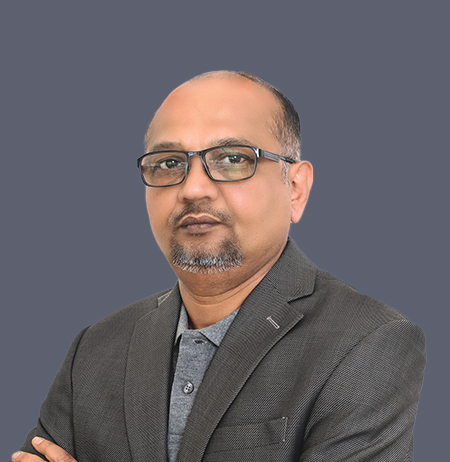 Shashank Tiwari
Senior Vice President US - Sales
As a business leader with 28 years of experience, Shashank helps clients define & design business strategies and realize outcomes through the innovative application of technology. He consults the C-suite in crafting and delivering successes in Global Sourcing, Consulting, Technology, and Digital Business Transformation.
He has extensive experience working in the Automotive and Engineering and Construction domains with companies like Infosys, where he spent 14 years of his career, and Larsen and Toubro Infratech.
He is passionate about establishing and jump-starting practices and capabilities, driving aggressive growth, delivering business performance, discovering and solving problems, and envisioning, building, and delivering solutions.
Shashank has an Electrical and Electronic Engineering degree from the National Institute of Technology, Karnataka, and an Executive degree in Digital Business Strategy from MIT Sloan School of Management.