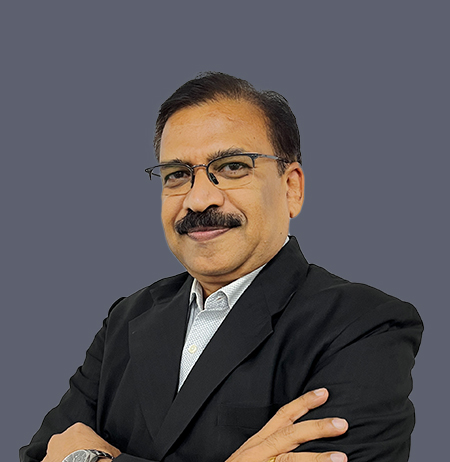 Suresh V P
Co - founder & Chief Operating Officer
Suresh V P is the Co-Founder and Chief Operating Officer of Experion Technologies and brings over three decades of experience mentoring and coaching technology-focused leaders. With his hands-on experience in building and implementing strategies for resource planning, hiring, budgeting, managing a multi-disciplinary team, and tracking profits and losses, Suresh acts as a catalyst for Experion's growth.
Before co-founding Experion, Suresh was the Vice-President at IBS Software Services, where he was heading its Bangalore operations and was responsible for developing and growing business-critical software products for leading global airlines and airports. He has also played key leadership roles in organizations such as GE, Mphasis, and EDS. Suresh has in-depth international experience in Product Engineering & Implementation and the Software Services industry with an outstanding track record in leading and growing small to large business units.
Suresh holds a Master's in Computer Applications from Bharathiar University, Tamil Nadu.