The insurance industry stands at the cusp of a remarkable transformation driven by the rapid advancements in artificial intelligence (AI). With AI seeping into every aspect of business operations, insurance companies are leveraging this technology to enhance underwriting and risk assessment, streamline claims processing, and offer personalized insurance products and services. A survey conducted by Deloitte revealed that 75% of insurance executives believe that AI will significantly transform the industry within the next three years. In this article, we will delve into the exciting ways AI is shaping the future of the insurance sector, exploring its advantages, potential challenges, and captivating real-world use cases that exemplify its potential.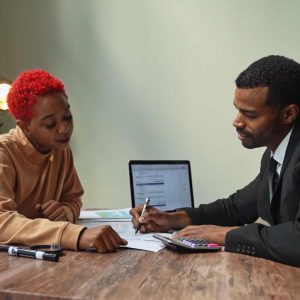 Revolutionizing Underwriting: From Data Analysis to Risk Insights 
Traditionally, underwriting involved laborious manual analysis of diverse data sources, such as financial records, medical histories, and even social media accounts. However, AI is revolutionizing this process by rapidly analyzing vast volumes of data with unparalleled accuracy. Consider the case of an insurance company that utilized AI algorithms to analyze customer data and discovered a surprising trend: individuals with active gym memberships had significantly lower health risks and filed fewer claims. This innovative approach, backed by AI insights, enabled the company to provide tailored policies to health-conscious individuals, rewarding their dedication with lower premiums. In a study by McKinsey, it was found that AI-powered underwriting algorithms could reduce the claims payout time by up to 30%, leading to improved customer satisfaction. 
Streamlining Claims Processing: Speed, Accuracy, and Customer Satisfaction 
Claims processing is a pivotal area where AI is making significant strides. Insurance companies receive a massive influx of claims, and manual processing can be time-consuming, error-prone, and costly. Enter AI automation, which can dramatically expedite the claims process while ensuring accuracy and detecting fraudulent activities. Let's consider an example: an insurance company integrated AI-powered image recognition algorithms into its claims processing system. This innovative approach allowed them to swiftly assess vehicle damage through uploaded pictures, enabling faster claim settlements and improving the overall customer experience.  
Personalized Policies: Catering to Individual Needs 
Gone are the days of one-size-fits-all insurance policies. AI's ability to analyze vast datasets enables insurance companies to craft personalized insurance products and services that cater to individual needs and risk profiles. Imagine an AI-driven insurance platform that analyzes an individual's travel history, social media activity, and preferences. Using this data, the platform recommends tailored travel insurance coverage with benefits specific to the traveler's preferences and the risks associated with their intended destinations. By offering personalized policies, insurers can establish deeper connections with their customers, enhancing loyalty and satisfaction.  
AI's Potential in Risk Assessment and Fraud Detection 
Harnessing AI technology in the insurance industry presents exciting opportunities for improving risk assessment and fraud detection. With its ability to analyze vast amounts of data and identify patterns, AI can revolutionize these critical areas. Consider the following possibilities: 
Advanced Risk Assessment:

AI algorithms can analyze diverse data sources to provide insurers with more accurate risk assessments, enabling them to make informed underwriting decisions and set appropriate pricing.

 

Fraud Detection:

AI-powered analytics can detect anomalies and patterns in data that may indicate fraudulent activities, helping insurers proactively identify and prevent fraud.

 
Continuous Learning:

AI systems can continuously learn and adapt, allowing insurers to stay ahead of emerging fraud schemes and protect their bottom line.

 

Cost Savings:

Implementing AI-based fraud detection systems can lead to substantial cost savings by reducing fraudulent claims and improving overall operational efficiency.

 
Addressing Challenges and Ethical Considerations 
While AI brings immense potential, it is crucial to acknowledge and address the challenges it poses. One significant concern is the potential bias that can arise from the data and algorithms used. Insurance companies must ensure transparency, fairness, and inclusivity in their AI models to avoid discriminatory outcomes. Moreover, the displacement of certain jobs due to automation necessitates retraining programs to equip workers with new skills for emerging roles in the evolving landscape. 
Conclusion 
Artificial intelligence is undoubtedly reshaping the insurance industry, offering unprecedented opportunities for growth, efficiency, and customer satisfaction. Through AI-driven underwriting, streamlined claims processing, and personalized insurance offerings, companies can unlock new levels of productivity and cater to individual needs like never before. By embracing AI responsibly, insurance companies can navigate potential challenges and create a future where AI is harnessed ethically, benefiting both the industry and its customers. As AI continues to evolve, it promises to be an integral force shaping the future course of the insurance industry.